Didcot Hash owes it's existence to the local Army Barracks. We started in 1986 (the first run was on 8 April of that year), with hashers being listed in the time honoured military tradition in descending rank order. However those days are long gone and today we are a fully independent hash.
We are a gentle group, when you compare us to the likes of Oxford, Bicester or Berkshire - no 'down downs', as many people walk our trails as run them and women often outnumber the men. We're are a family hash; politeness, no swearing, everycheck is a re-group and a lack of down downs (after run drinking) are our trade marks.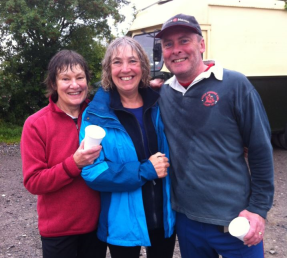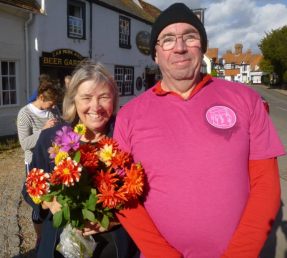 Despite being less boisterous and athletic than many hashes we must be doing something right. We continue to attract new people and often entertain visiting hashers from far afield.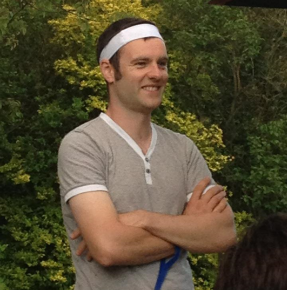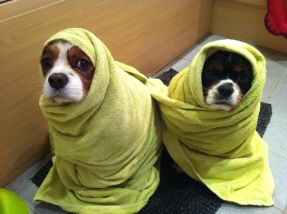 During the summer, we run on Tuesday evenings, 7 pm start. In the winter, we change over to every Sunday morning, 11 am start. Our subs are only £1 per run. We always like to see new or, as is more often the case, visiting hashers.
The Mismanagement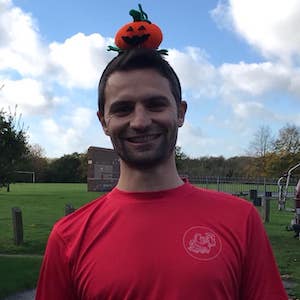 Uranus
GM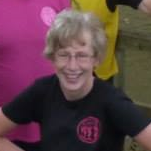 Lemony Snicket
RA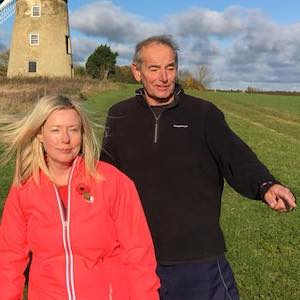 Hot Lips and Big Stiffy
Hare Raisers

Rubber Soles Buddy
Hash Cash